The Ultimate Beauty and Grooming Experience!
Say Hello to Hair Steaming…
What is Hair Steaming?
Simply stated, hair steaming means means adding moisture to the hair in the form of moist heat (steam) to the hair strands. 
Hair steaming is a one of the best things you can do to help your hair grow and strengthen the elasticity of your hair. The benefits of hair steaming are incredible, your hair will be stronger and more vibrant. 
Benefits of Hair Steaming
Opens Hair Cuticle – The hair cuticle opens when the warm vapor from the hair steamer is placed onto your hair. Thus, allowing nutrients to penetrate into hair and the moist heat encourages blood flow to the scalp.
Improves Hair Elasticity – Steam treatments improve the elasticity and strength of the hair. Elasticity refers to how much the hair strand can be stretched without breaking. Hair steaming helps the hair to absorb so much moisture that the curls will be able to bend and stretch. It keeps your hair in a strong elastic state, allowing you to style your hair beautifully without worrying of hair breakage.
Enhances Curl Definition – Moisture is one of the keys to great definition regardless of your hair texture. Hair steaming allows you to get the moisture to help reshape and boost your curls. You're now able to walk out the door with lively and defined kinks, coils, and curls!
Porosity – Hair steam therapy is good for naturalistas with low porosity. It allows the water vapor to penetrate into hair strands for long lasting moisture. Because the cuticle layer is being opened, it is easier for products to penetrate into the hair to maintain supple flexible strands. Low porosity hair loves all moisture and steaming is like dessert to the hair.
Promotes Hair Growth – Hair Steaming helps add moisture to the hair, which is the canvas for healthy hair growth. The warmth from the steam also helps fight through some product build-up/dirt on the scalp, making it easier to keep your scalp clean. Adding this treatment into your natural hair regimen will help you improve the overall health of your hair.
Constant changes in the environment around us mean that we must also change the way we care for our hair. Over exposure to harsh products, chemicals, stress and medications can cause damage to our hair. To get the most out of hair steaming at home, we recommend that you prep your hair with HairYum blueberry deep conditioner or HairYum pink sugar protein conditioner, and HairYum hairgrowth vegan hair oil. Just by adding a few drops of our HairYum Hairgrowth oil to the blueberry deep conditioner will add hydration to your hair before you hair steam.
 
We advise doing a steam treatment every two weeks to build up moisture retention but don't over do it. Also use a hair steamer for no more than 20-30 minutes.
 
Share your hair steaming results below – we love hearing from you.
First things first; Lace fronts can be called a variety of names, including lace wigs, front lace wigs, and lace frontal wigs, units, custom unitts, and cranial prosthesis. You get the idea: there is lace at the front. But why? The lace at the front of these wigs provides added realism to the look. The lace is designed to mimic a natural hairline by blending with your skin tone. Now the hair line is not naturally in the lace, it must be customized to create a realistic hairlic with as much symetry as possible to your own. Keep in mind that this style only has lace at the front, so you will only get the blending effect at your forehead, though the crown of the head. Anopther optionis the 360 lace wig wich provides a lace edge all the way around the head, to where the hair can be worn up in a ponytail. 
Are Lace Front Wigs More Expensive
With better quality usually comes an increased price range, and while that rings true with lace front wigs, there is a wide range of qualities to choose from. That means that you can easily find a lace front wig in your price range, particularly if your wig is custom manufactured. Bring your hair of choice to TRC Beauty will allow you the freedom to spend within your budget when it comes to hair selection. Bring your hair, and let us do the work!
How to Clean Lace Wigs
Some people ask if lace front wigs are more difficult to clean. They honestly aren't; to wash one, you follow protocol according to the type of hair, rather than the style of the wig. That being said, if you have a human hair lace wig, it needs to be washed like any other human hair wig, and if you have a synthetic lace front, it should be washed according to any other synthetic specifications. 
How Long Does A Lace Front Wig Last?
As with any wig, the lifespan of you wig will be determined by what it is made of. Synthetic lace front wigs can last for up to a year if they are well-cared for, and a human hair lace front that is well cared for can last up to two years!
Contact us for consultations to create your custom lace unit!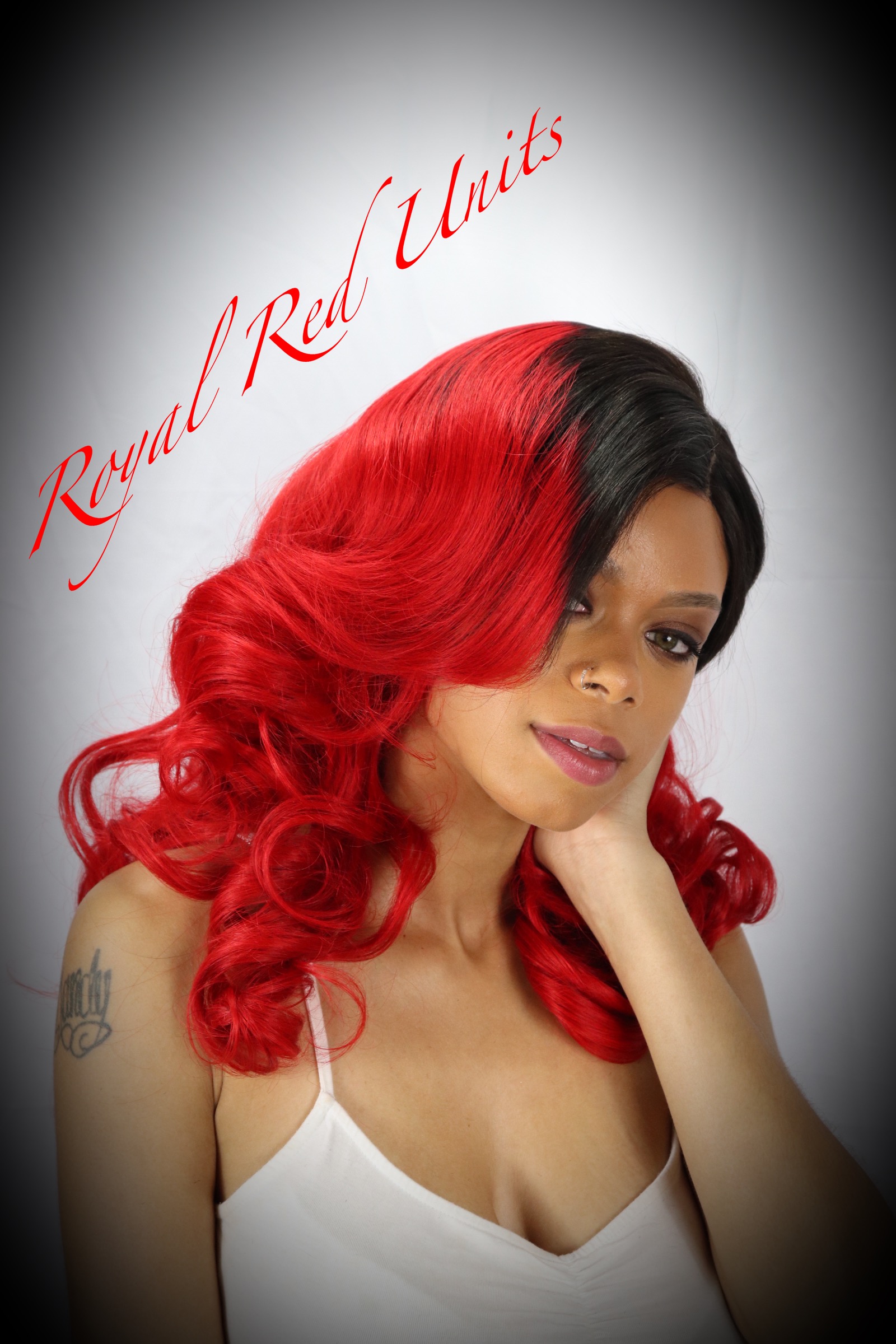 Winterize more than your car,
include your hair!
Dry heat in the house and blustery temperatures outside, combined with the rubbing, tangling, and pulling from our heavy clothing, can all do a number on our hair during the winter months. Conditioners are essential, must include fatty acids and humectants (a substance that promotes the retention of moisture).
There are a number of things we can do to prevent the drying and breakage most people experience during the winter. If you have THICK or CURLY hair, you should condition the mid shaft of the hair to the ends weekly if possible or when you are having your hair serviced. It is not necessary to apply conditioner to the hair shaft close to the scalp, this area is where most of the natural oil is. If the hair is FINE or THIN, do not use heavy conditioners. Use a regular conditioner, coupled with a leave-in spray. The conditioner absolutely must be light so that the hair will not be weighed down.
Quick tips to help your hair withstand the winter weather:
Cut out the "Shampoo & Go" styling. Shampoo at night and allow your hair to dry over night as opposed to when your outside.
Wear your hair up when possible; doing so will protect the hair ends from snagging on wool coats, scarves and sweaters.
Use heavier conditioners; dry heat inside and cold air outside can pull the moisture from the hair. Deep condition hair with heat, under a hood dryer, for at least 30 minutes. If a dryer is not accessible, use a plastic cap, your body will produce the necessary heat.
Include hot oil treatments in your hair regimen, either before or after shampooing.
HIDE YOUR HAIR- Protect your hair with a silk or satin bonnet or scarf under your hats to prevent hair from drying out.
Foot Note:
Stay away from using heavy/ oily products on a daily basis. They may clog the hair follicles and may cause issues including scalp folliculitis (the infection and inflammation of hair follicles). Silicone based products are best, however they are rarely labeled as silicone, but as dimethicone as the key ingredient.
If you have a hair care question you would like answered, send it to [email protected]
/